Kingtone Rural Cellular Repetidor High Power Dual Band Signal Booster Repeater 2G 3G 4G Data 850 1900MHz Mobile Signal Booster
Produit Detailer
Produit Tags
China Kingtone Rural Celular Repetidor High Power Dual Band Signal Booster Repeater 2G 3G 4G Data 850 1900MHz Mobile Signal Booster is designed to solve problems of wak mobile Signal, which is much cheaper than adding a new base station (BTS) .Main Operatioun vun de repeaters. si fir manner Kraaft Signal vu BTS iwwer RF Iwwerdroung ze kréien an dann de verstäerkte Signal an d'Gebidder iwwerdroen wou d'Netzofdeckung net genuch ass.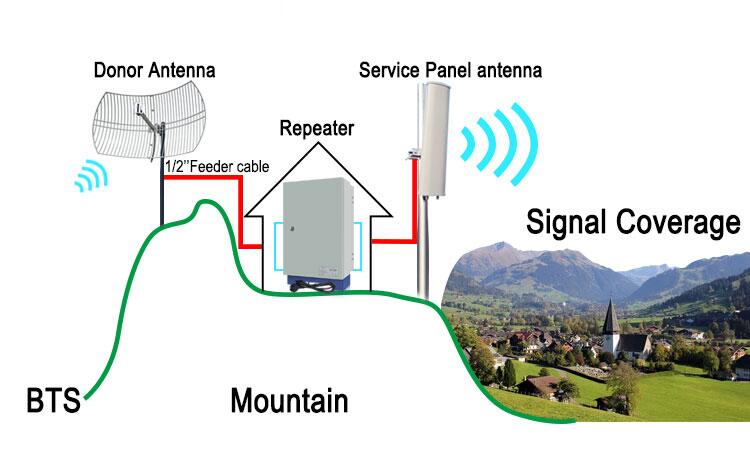 Eegeschaften:
1, Output Power +30dBm - +43dBm fir grouss Ofdeckungsapplikatioun;
2, Héich Aarbechtsgewënn als Min. 95 db;.
3, Adoptiounsfilter mat héich Selektivitéit a gerénger Insertion Verloscht eliminéiert Interferenz tëscht Uplink an Downlink;
4, RS232 Häfen bidden Linken op Laptop fir lokal Kader an Iwwerwachung vun gebaut-an Web Interface;
5, Built-in drahtlose Modem (Optioun) fir Ferniwwerwaachung per SMS oder GPRS;
6, Detailer Repeater Parameteren a Status kann duerch Kontroll Panel Iwwerwachung ginn, wéi Temperatur, Wasserstoff Muecht Niveau, Gewënn, ATT, Retour Verloscht, VSWR etc;
7, Ënnerstëtzt d'Upgrade vun der Firmware op afstand duerch GPRS;
8, Héichgewënn linear Kraaftverstärker Technik mat zouverléissege Leeschtung;
9, Kompakt Gréisst a liicht Gewiicht, einfach ze installéieren op Mauer oder Pole;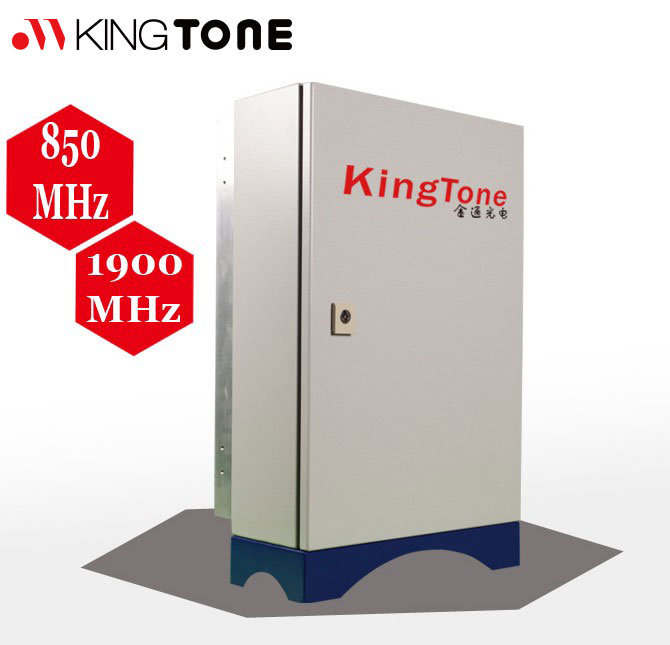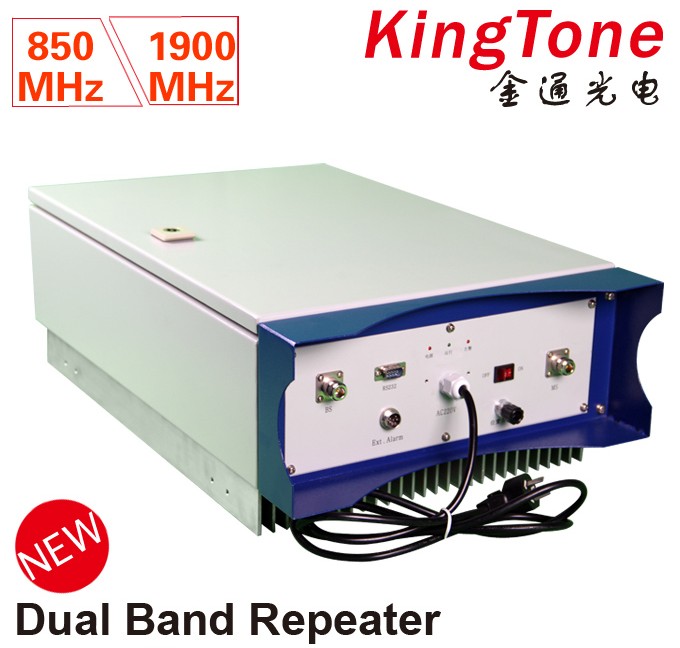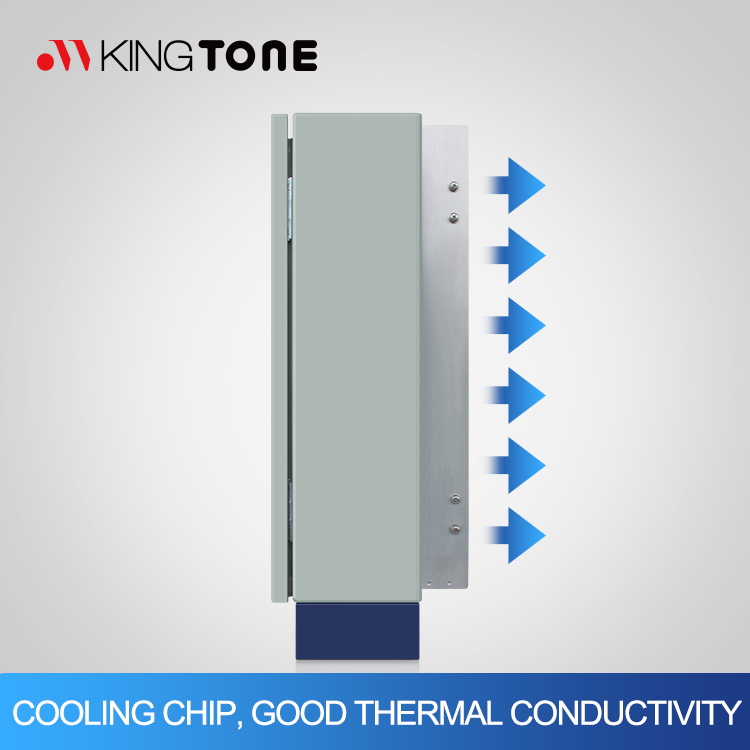 Technesch Spezifizéierung:
Artikel
Rural Cellular Repetidor High Power Dual Band Signal Booster Repeater 2G 3G 4G Data 850 1900MHz Mobile Signal Booster
 Frequenzbereich
 Uplink
 824-849MHz / 1850-1910MHz
 Downlink
 869-894MHz / 1930-1990MHz
 Output Power
 Uplink
 +33 dBm
 Downlink
 +40 dBm
 Aarbecht Bandwidth
 Verschidde Bandbreedung ass op Ufro verfügbar
 Gewënn
 Min. 90 db
 Gewënn Kontroll Range
 31dB (1dB Schrëtt)
 VSWR
 < 1.5
 Ripple an der Band
 Max +/- 1,5dB
 SpuriousEmissiounen
 9KHz-1GHz
 Max -36dBm
 1 GHz-12,75 GHz
 Max -30dBm
 ACPR
 ≤-45dBc
 ≤-55dBc
 RF Connector
 N-Typ Weiblech
 I/O Impedanz
 50 ohm
 Kaméidi Figur
 Max 5dB
 Grupp Zäit Verspéidung
 Max 5µS
 Temperaturbereich
 -25 Grad Celsius bis +55 Grad Celsius
 Relativ Fiichtegkeet
 Max 95%
 MTBF
 Min. 100000h
 Stroumversuergung
 DC -48V / AC220V (+/-15%), 50Hz
 UPS Backup Stroumversuergung (optional)
 6 Stonnen / 8 Stonnen
 Stroumverbrauch
 Max 250W
 NMS Monitor Funktioun
 Echtzäit Alarm fir Dier Status, Temperatur, Energieversuergung, VSWR, Output Power, Gain, Uplink ATT, Downlink ATT an etc.
 Remote Control Module (Optional)
 RS232 oder RJ45 + Wireless Modem + Chargeable Li-Ion Batterie 
---
Nächste:
Kingtone 2 Watt/5 Watt/10 Watt/20 Watt 2G/GSM900+3G/WCDMA2100 MHz Dual Band Handy Cellular Repeater/Repetidor/Booster/Verstärker fir Long Range
---